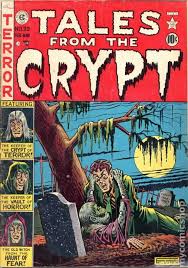 During an interview with Thirteen, Spiegelman has opened up to the influences that has motivated his creative career as a comic artist. He listed series such as "Tales from the Crypt", "The Vault of Horror" and their Mad Comics from EC Comics, A story of similar variety as Maus, though, that caught the eyes of Spiegelman was The Master race, a comic by Bernard Krigstein with a dynamic style illustrating the Holocaust in a raw way. It was the educational and influential Holocaust story-teller of its time and it has left a mark in the heart of the Maus author.
For Maus itself, though, the intimate retelling of Spiegelman's father's experience during the Holocaust and even the moments of his visits to learn about the event further from his father becomes the influence itself to the children and families that would read the books and lessen the distance between the historical understanding of the children who the adults will be trying to retell their stories to. As a representative book, it's selective of its contents of the Holocaust itself, but at the same time its animative characters and the friendliness and simplicity of the characters' rendition in the book throw it into the airs of kids and how they would percieve the incidents. Whether they would see it as a work of fiction or non-fiction would be helped by Spiegelman's decision in art and writing.
References:
Edit
Roman, Rafael Pi. "NY Voices - Interview with Art Spiegelman." NY Voices - Interview with Art Spiegelman. N.p., n.d. Web. 30 Nov. 2015.
Shmoop Editorial Team. "Maus: A Survivor's Tale." Shmoop.com. Shmoop University, Inc., 11 Nov. 2008. Web. 30 Nov. 2015.
by Lydia Baek